Passing of our Brother Declan P. O'Neill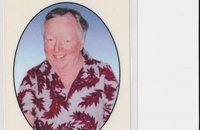 It is with a saddened heart we regret to inform you of the passing of a local brother Declan P. O'Neill.
Declan was a member of the local for over 30 years and worked for AT&T for over 30 years as well. He held the titles of NY Area Director and shop stweard, he also remained an active member in our old farts group.
Declan, our brother you will be sadly missed by all of us but never forgotten.
Thank you for all that you have done for our local and for our country as an Air Force Veteran.